Saddles and tack are a big investment, so you want to make sure that you do whatever you can to increase its longevity. The two biggest factors in making your leather last includes storage and cleaning.
Storage
Not everyone has the luxury of an enclosed, temperature-controlled tack room, but your tack should ideally be stored in a cool and dry place. Extreme temperatures can cause your leather to dry out and crack over time. Keeping it covered with a saddle cover will help with dust and prevent scratching. If possible, store your saddle on a saddle rack to support the tree and prevent any warping. It's also recommended to put pool noodles on the rack or leave a pad under the saddle to prevent the rack from leaving indents in the under side of the saddle. 
Need a good cover? Here is what we recommend:
Centaur Fleece Lined Saddle Cover
-
$19.95
This cover is waterproof and universal to fit most jump, all purpose and dressage saddles. The fleece interior is soft against the leather and the exterior is a durable 420 denier waterproof nylon.
Find at: https://www.happyhorsetack.com/ers-467771-centaur-fleece-lined-saddle-cover.html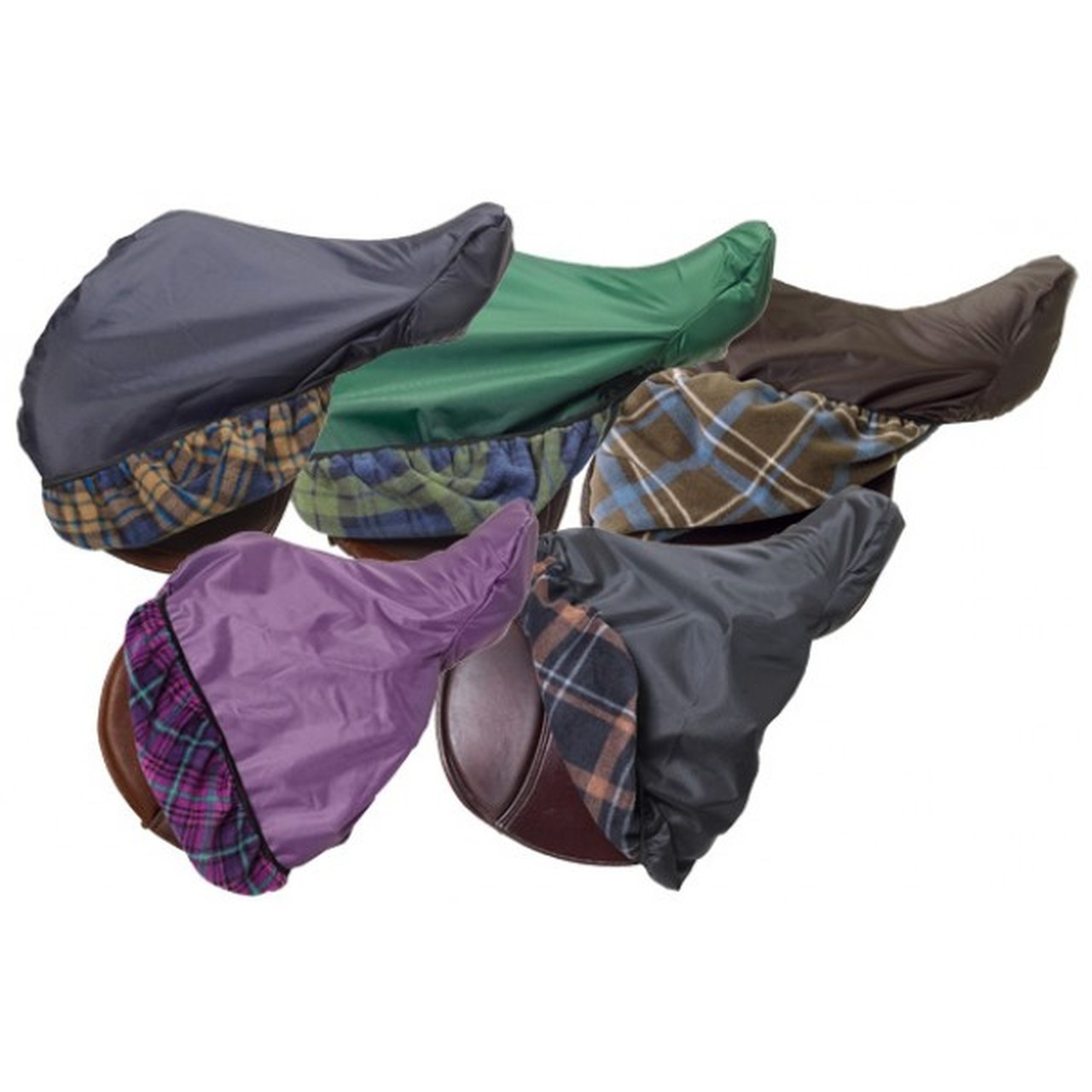 Cleaning
Dirt and grit can ruin the finish on your saddle as well as dry out the leather. It's important to keep your saddle clean, not only to look nice, but to hold its value and keep it working properly. Many cleaners strip the leather of its natural oils so it is advised to follow up with a moisturizing conditioner. 
Cleaners we recommend:
Lexol Cleaner Spray 16.9 oz
-
$12.95
This cleaner is pH balanced and a great basic to have in your tack room. It deep cleans your leather without leaving a tacky residue. It restores leather's appearance and gives a great blank canvas for a conditioner. 
Find at: https://www.happyhorsetack.com/rjmt-9515-lexol-cleaner-169-oz-spray.html
Effax Creamsoap 400 mL
-
$15.95
The Effax creamsoap is a combination cleaner/conditioner that contains natural oils such as avocado oil, coconut oil, and aloe vera extracts. It is gentle on leather and has a convenient hook on the lid for hanging. 
Find at: https://www.happyhorsetack.com/effax-125520-creamsoap-500ml.html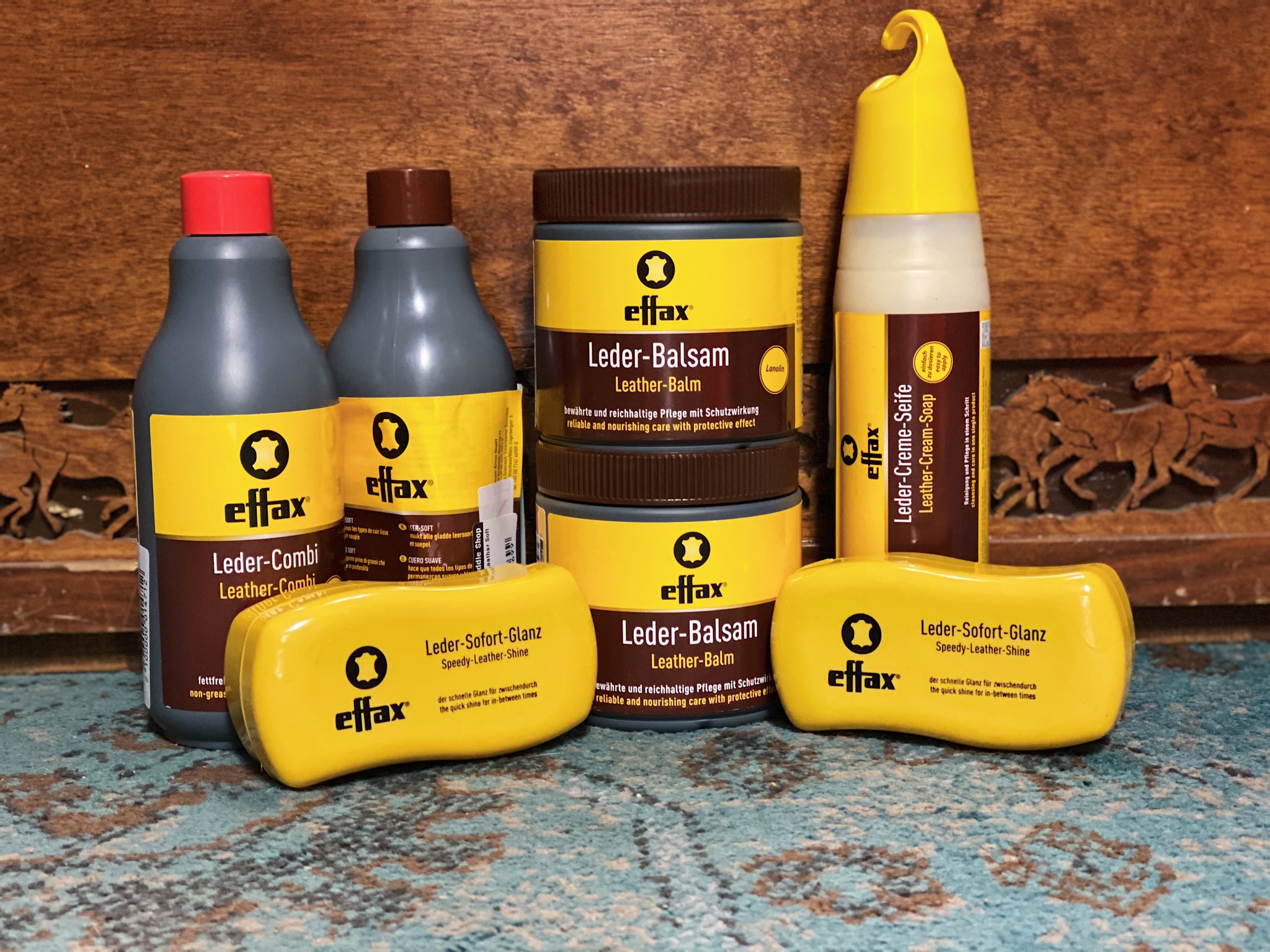 Conditioners we recommend:
Rudy's Tack & Saddle Conditioner & Finish 16 oz
-
$19.95
This conditioner and finish protects leather daily from mold and mildew. We use this on all of the saddles at the shop and it is a staff favorite. Bee Natural has a whole line of natural leather care products that we carry at the Happy Horse. 
Find at: https://www.happyhorsetack.com/bee-natural-rudys-tack-saddle-cond-finish.html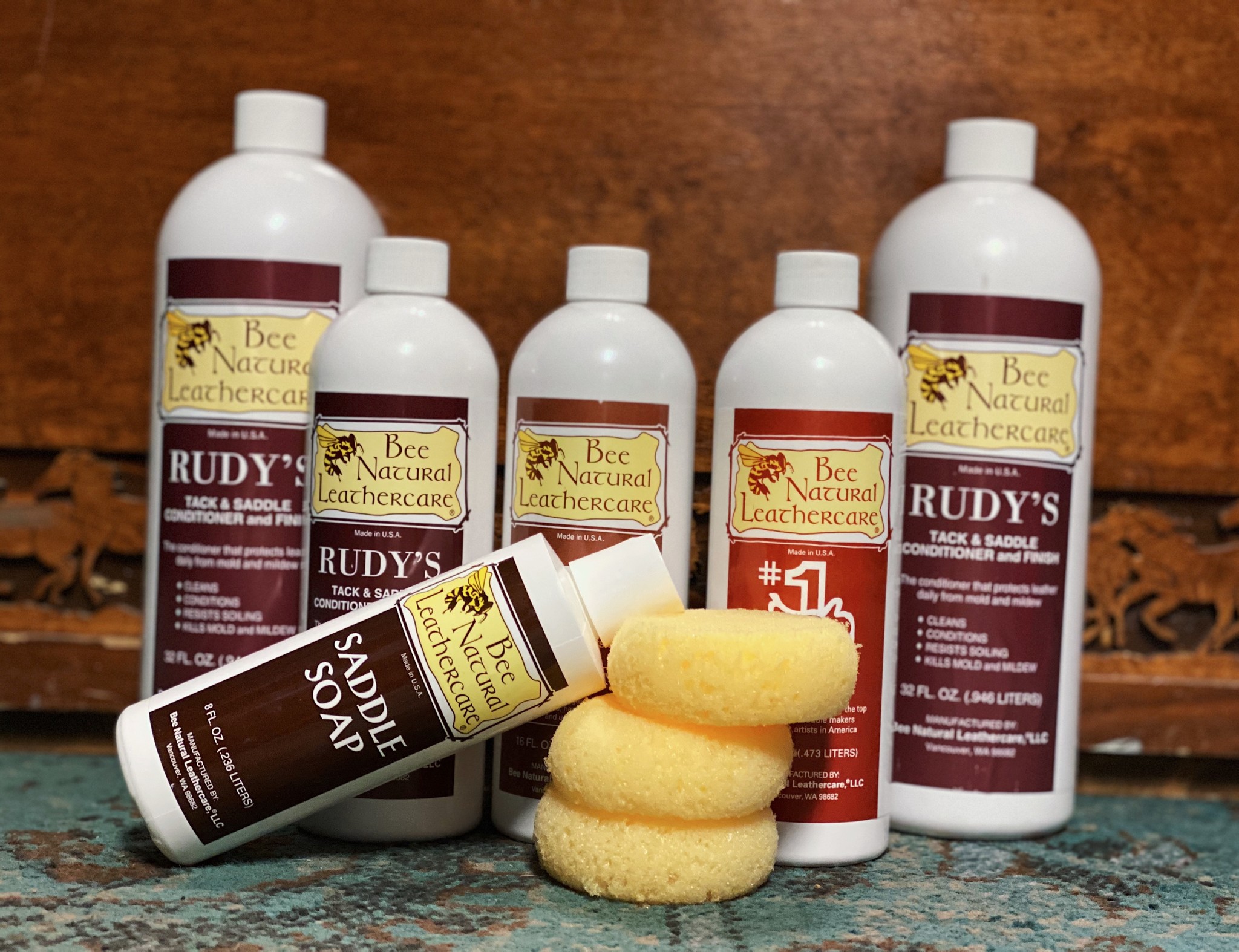 Colorado Leather Balm 8 oz
-
$28.95
Colorado Leather Balm is made from all-natural beef tallow. This gentle conditioning balm moisturizes and helps waterproof your leather.
Find at: https://www.happyhorsetack.com/colorado-leather-balm.html
If you want more leather care tips check out the video posted on our Facebook page to get advice from our expert saddle fitter Jen!