The Happy Horse is super excited to bring in a new custom boot brand for our customers. Kingsleys are gorgeous, fully customizable, custom fit, boots that were designed by riders for riders. Kingsley boots have various customizable elements and offer over 300 different kinds and colors of leathers, a varied selection of Swarovski crystals, and all kinds of studs and buckles in distinct colors for unique boots for every rider. All custom boots are made to order and carefully assembled with the finest materials available.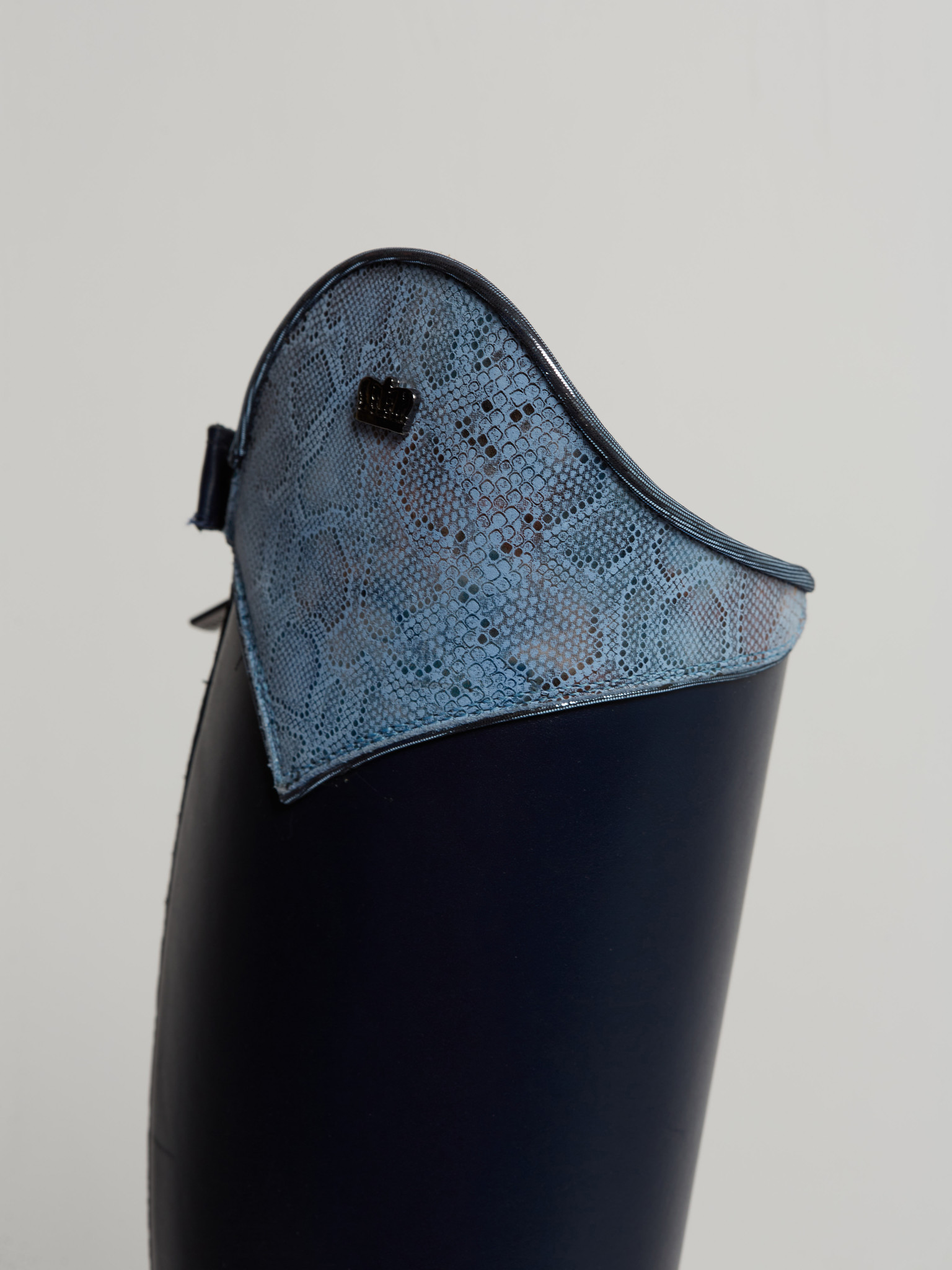 Our trained sales associates are happy to help you build boots that will make heads turn everywhere you go. They have a quick turnaround and ship within 4-5 weeks of designing.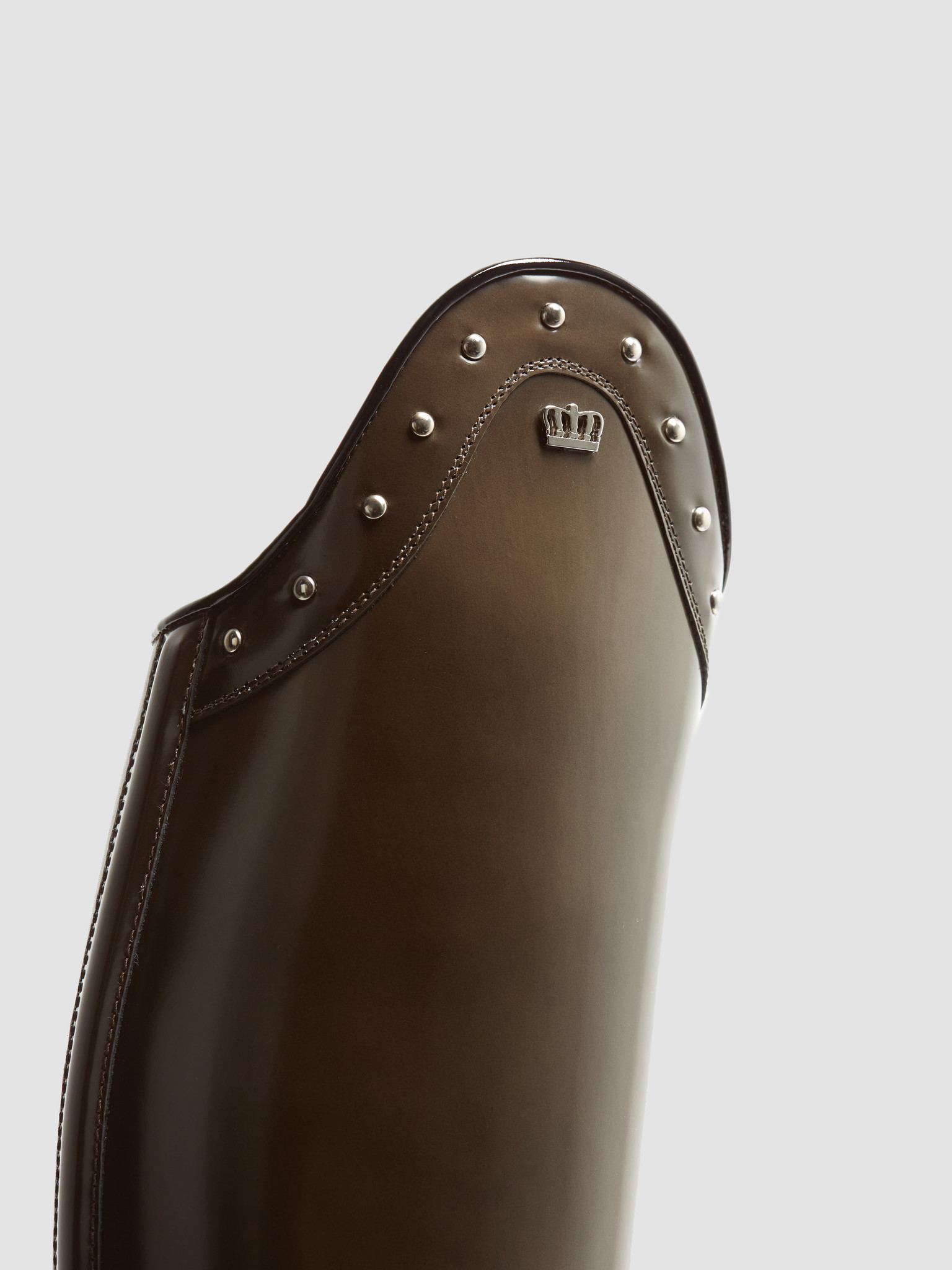 The Capri Dressage boot is a classic high-cut dressage boot with an elegant silhouette and stiff outer calf. The discrete front-inner zipper allows for additional ankle mobility. The vibram footbed provides extra support and comfort in and out of the saddle.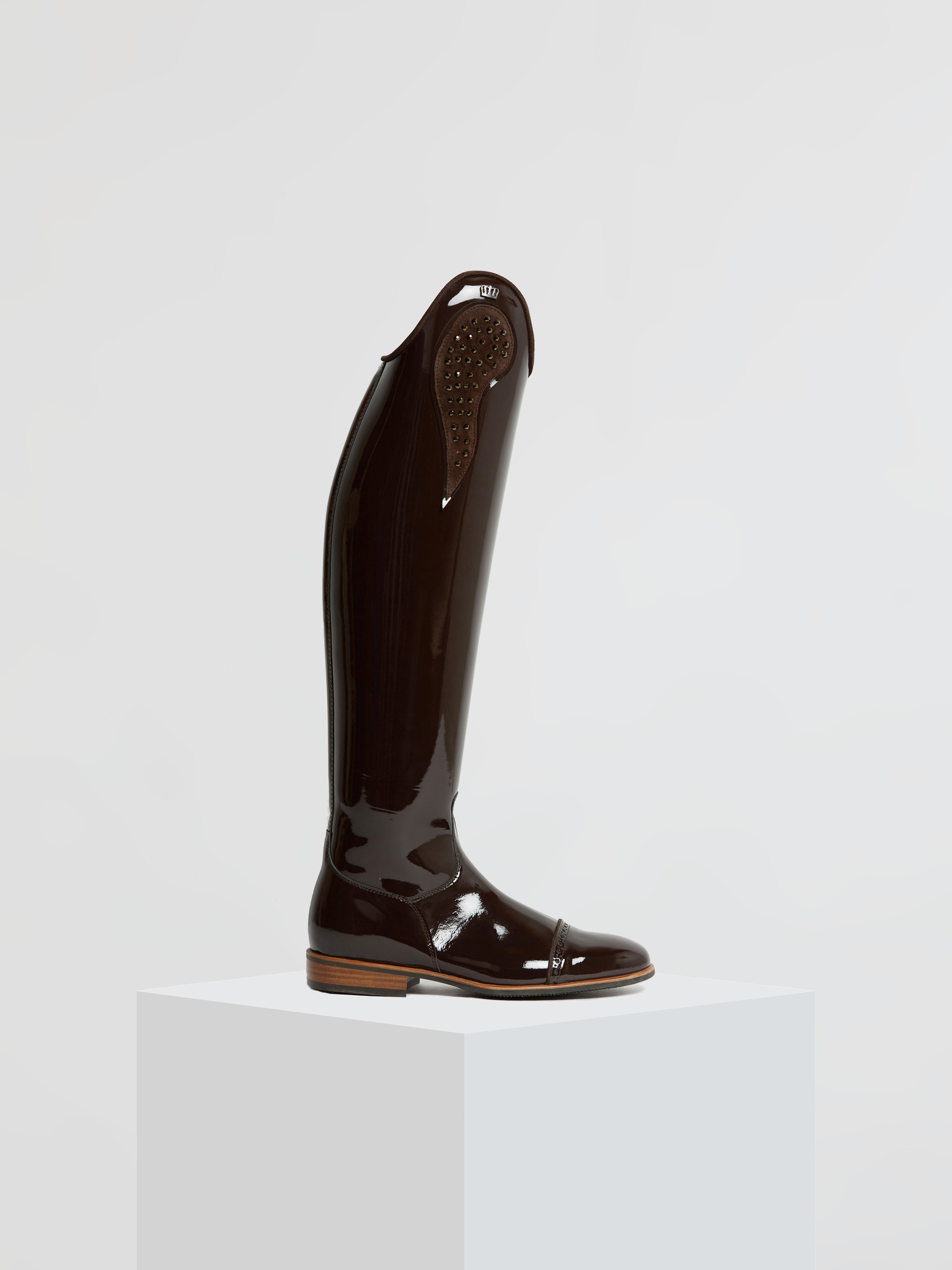 The Aspen boot is Kingsley's entry-level boot that has both a dressage and field boot option. It is available in 11 colors and comes with various customization options. Equipped with an elastic insert at the back, this boot is well suited for growing young riders.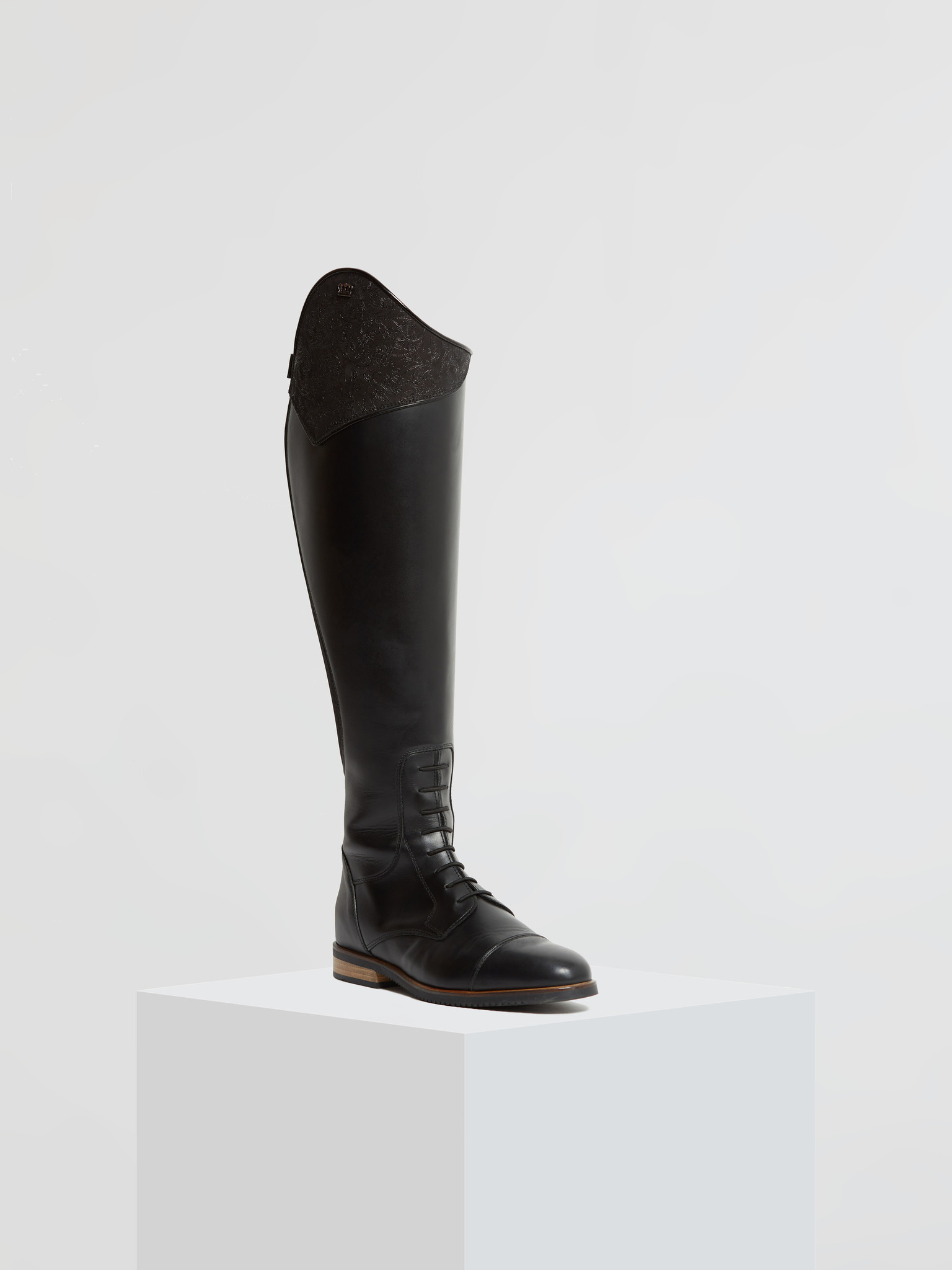 Because these boots are so specialized and custom you need to schedule an appointment with one of our trained sales associates to bring your dream boot to life! Please email [email protected] or [email protected] to schedule your custom fitting.